GWENT SLAM #2 IS HAPPENING THIS WEEKEND!
October / 26 / 2017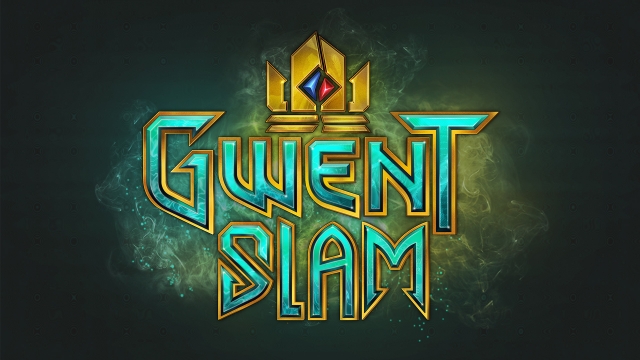 The second edition of GWENT SLAM will take place this weekend in Vienna (October 28th - 29th, 2017) at 1:00PM CEST on Saturday and 3PM CET on Sunday.
You can watch the live stream from the event
here
.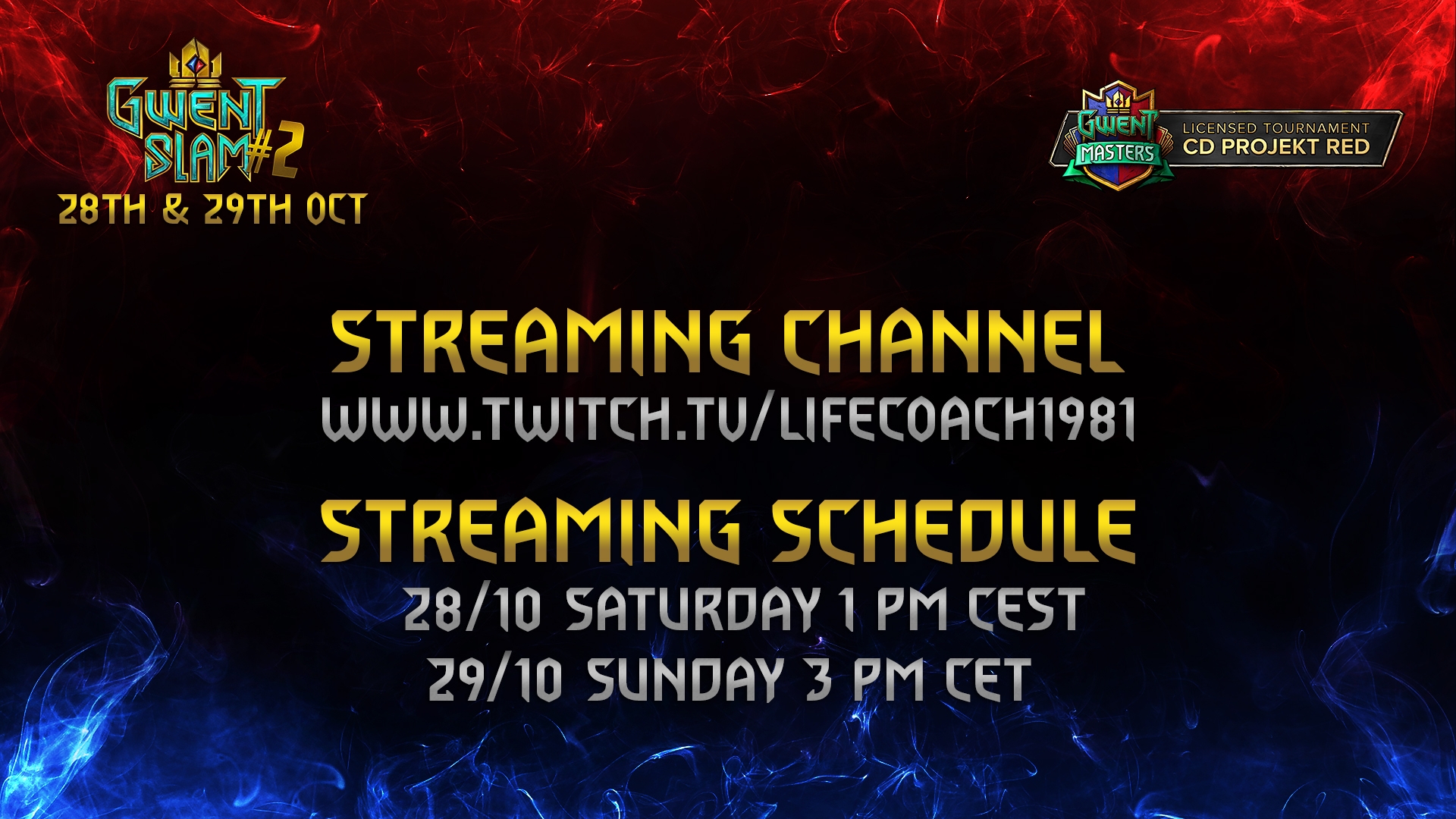 Prize Pool: $10 000
Casters: McBeard, Merchant, Panda and MegaMogwai
Challenger Format:
Best of five single elimination

Each participant must build 4 decks from 4 different factions

No two decks can be of the same faction

Each deck must contain a minimum of 25 card

Winning decks can't be used to play another match, while losing ones may be used again or swapped out for another

Decks cannot be modified between matches

List of players: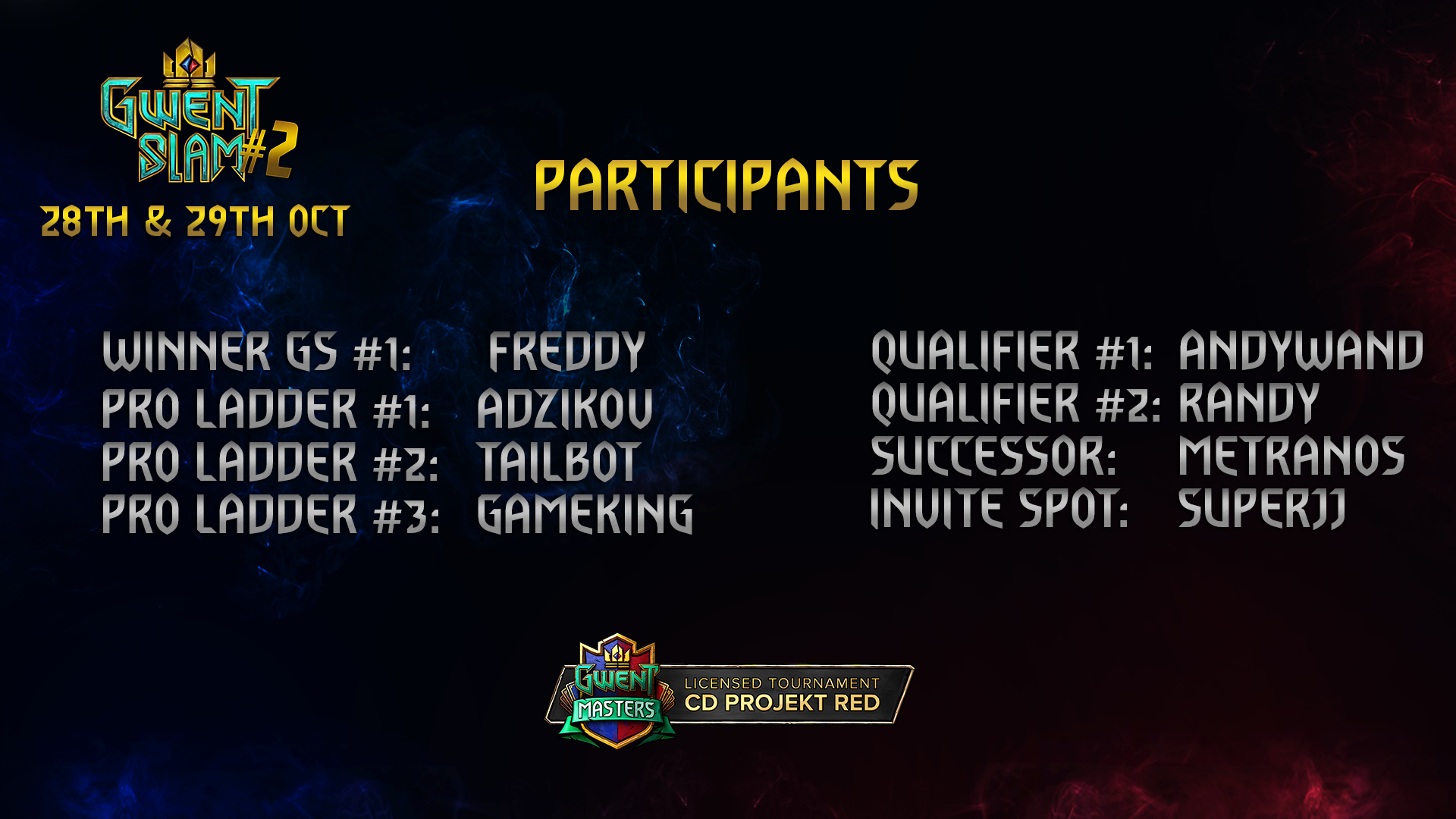 Add comment