The Witcher 3: Wild Hunt Video Game Show Concert now on Spotify and other streaming services!
November / 16 / 2017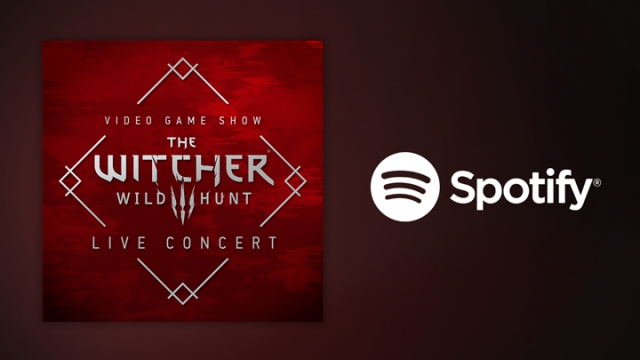 You can enjoy The Witcher 3: Wild Hunt Video Game Show concert wherever you go, as it is now available on
Spotify
and other streaming services.
The finale of the 9th edition of the Film Music Festival took place at Kraków's TAURON Arena. The audience had a rare chance to hear orchestral arrangements of music from The Witcher 3: Wild Hunt, as well as both its expansions — Hearts of Stone and Blood and Wine. The concert playlist consists of 34 pieces of award-winning music from the final adventure of Geralt of Rivia.
Performing on the scene was the AUKSO Chamber Orchestra of the City of Tychy, the Pro Musica Mundi choir, folkmetal band Percival Schuttenbach and soloists — Wioletta Chodowicz (soprano), Rafał Grząka (accordion), Robert Jaworski (hurdy-gurdy, lute, gusle) and Amir Yaghamai (master of Persian folk instruments). The concert was conducted by AUKSO founder and artistic director, Marek Moś. It also featured a special arrangement of Lullaby of Woe, known from the trailer A night to remember, sung by alternative artist and winner of several Fryderyk awards — Brodka.
You can find the concert playlist on:
Add comment